state-licensed Premier General Contractor
Service Area: Milwaukee and surrounding areas
Versatile Pro LLC is your state-licensed Premier General Contractor and trusted partner for your projects. Our Common Courtesy Policy has been designed to simply not forget the little things that matter most to our clients. We prioritize all our clients' experiences before, during, and after services are complete. We have well-rounded teams of skilled professionals with creative craftsmanship for various types of Concrete services, Demolition services, Roofing services, Skid Steers/Dump Trucks services, and Winter service needs.
As a company, we are continually adapting to stay well-informed with regard to the services we offer as well as maintaining focused dedication towards each venture. This speaks for itself through our growing list of successful projects, which shows how dedicated we are! Our track record speaks volumes; clients are consistently delighted by us, and that's evident through satisfaction and amazing reviews.
Contact us now to see how we can assist with delivering extraordinary results that fulfill the vision of your project for your residential/or commercial property!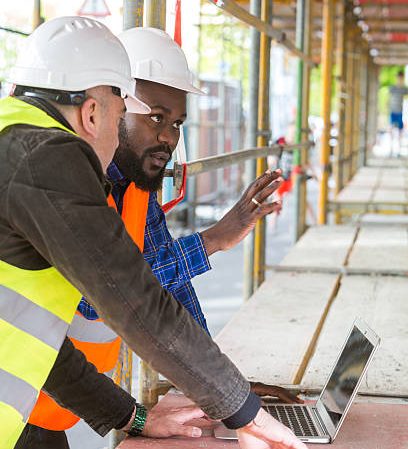 Our concrete services offer expert craftsmanship for residential and commercial projects, ensuring durable and precise results. 
Efficient and safe demolition services tailored for various projects, backed by our skilled professionals.
Elevate your property's protection and aesthetics with our top-tier roofing solutions.
SKID STEER & DUMP TRUCK SERVICES
Streamline your projects with our efficient Skid Steer and Dump Truck services for seamless operations.
Ensure hassle-free winters with our dependable snow removal services for safe and accessible surroundings.
We Are - State Certified, Professional, Competitive, Honest, Committed
We Have - Quality Workmanship, Exceptional Communication, General Liability Insurance, Worker's Compensation, Warranty With Our Work
We Will - Provide Superior Services, Create Lasting Relationships, Enhance Our Community, Create Transformations, Value Client's Expectations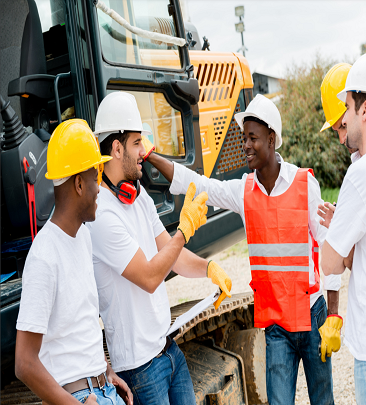 Contractors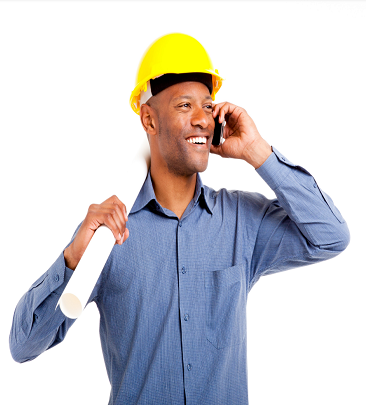 Foreman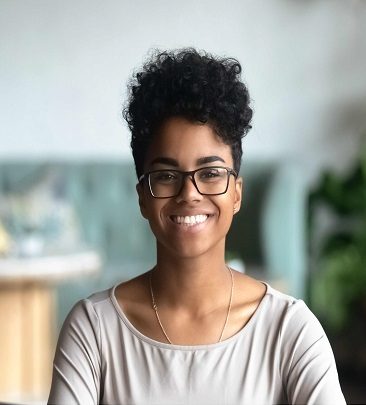 Operations Manager
Jim Dockins
August 9, 2023
Darrian is a real pro! He is always willing to help you out no matter what, even if it does not advance his own business interests. This is a rare and noble trait. If you are looking for a trustworthy service provider, look no further!
Niki Johnson
June 15, 2023
We loved the job Versatile Pro did last year so much, we hope they have time to come back this summer! Darrian and his team were professional, timely and took great care not to disturb the area around the staircase we had removed. Skillful, kind and good people. 5 stars for sure!
Aaron De La Rosa
May 31, 2023
Versatile Pro was quick to respond when asked for a quote. Darrian was very thorough when explaining the process of putting in a concrete patio and took the time to point out possible complications of the process specific to my situation. Darrian has great customer service skills, great communication, and was detail oriented with his work. I highly suggest using his company. Many others who I got quotes from either didn't respond, didn't take the time to explain the process, or didn't deliver on their promises.
The price was lower than I expected to pay and they did it all in one day. Very pleased with the quality of work.We set everything up with the actual owner and he is one of the nicest guys I've ever met.I strongly recommend this company.
Scott Fisher
April 4, 2023
Darrian And his crew were very prompt, professional, and responsive to my project. I would highly recommend them.
Keith Rossberg
September 23, 2022
Full demo project in downtown Milwaukee. Very professional every step of the way. Alway delivered what he promised. I would work with these guys on any project I have. Very much a great company to develop a relationship with.
Carolyn Wehner
July 6, 2022
Another excellent job completed for me by VersatilePro. Two years ago Darrian & Company did a beautiful roofing and siding job on my garage, salvaging the original 1952 structure and adding a new garage door. This time they did a concrete demolition and rebuild of my front porch that turned out to be much more complicated than originally thought. They designed and built a completely new front walk and steps up to the front door, plus other miscellaneous repairs mandated by my insurance company. They were once again excellent to work with, always on time and professional, and maintained excellent communication throughout the project. I will definitely hire them again.
We had some work done on our roof and chimney. Versatile Pro was able to prioritize our project in their busy schedule. Incredibly responsive and professional. Once the work was complete we got before and after photos of the work. Additional, as a new homeowner, Darrien gave us advise on other projects we are doing around the house. I cannot recommend enough!
Bethany Osieczanek
April 17, 2022
I had Versatile Pro come in to demolish a single car garage and demo/repour half of my old driveway, front walkway and patio. Darrian and his crew were as efficient as the early April weather and having to remove and demo all the original concrete by hand allowed. The resulting concrete repour and demolished garage turned out fantastic. They were efficient and quick and made sure I was always kept up to date with the status of the project. I was very impressed with Versatile Pro and would definitely use them for any other jobs in the future. I highly recommend Darrian and Versatile Pro LLC.
Reach out to us now to arrange a consultation with our specialists and embark on the journey to revitalize your property. Contact us today to take the first step towards transforming your environment.